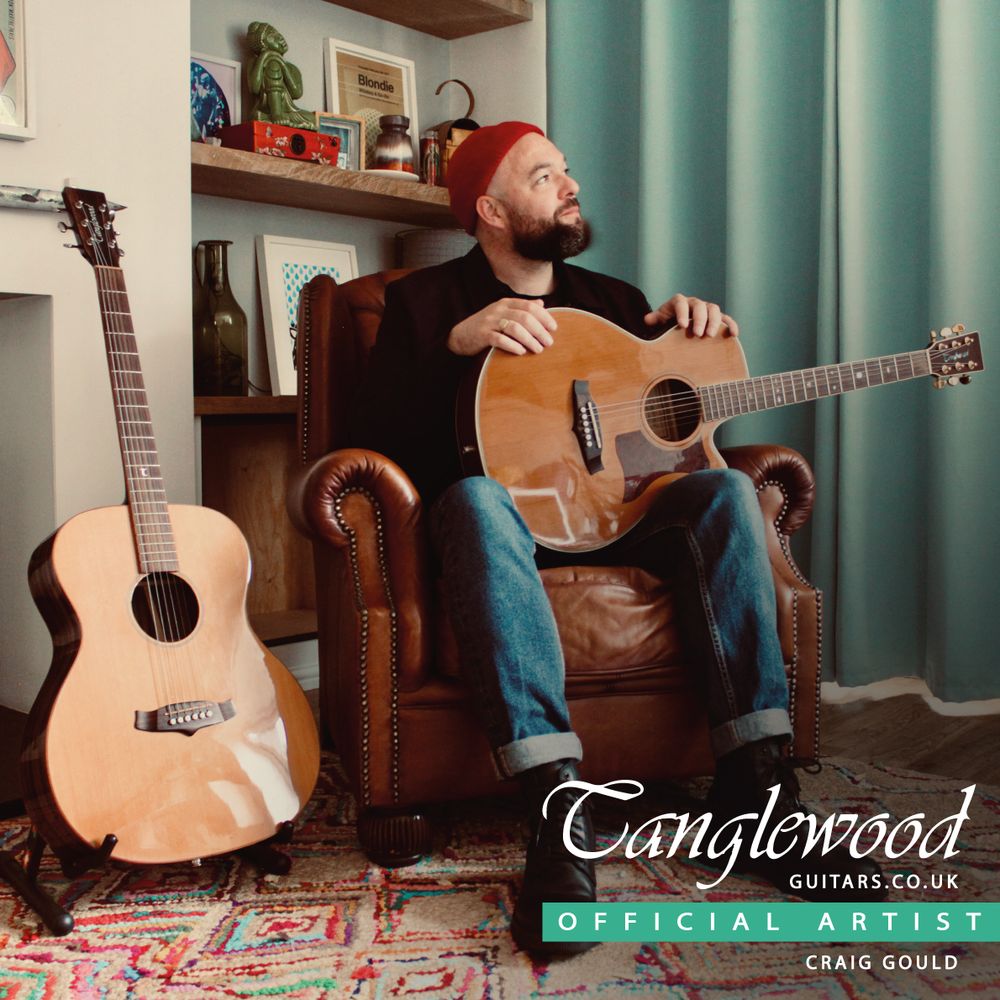 Craig joins Tanglewood Guitars as part of their official artist roster!
Joining the likes of Corrine Bailey Rae, Paul Carrack, Steve Cradock & Imelda May, Craig is pleased to announce his addition to the Tanglewood Guitars family! 
"I bought my first Tanglewood guitar in Stoke back in 2002. A TW45N-NS. I couldn't put it down in the shop. I've never looked back since that day"
You can see Craig's official Tanglewood artist page by clicking here
THIRD SINGLE "BURNED" CONTINUES CHART Singles SUCCESS!
Craig's latest single "Burned" lands straight in at #4 in the iTunes UK Country chart, which behind a top 3 consisting of Thomas Rhett, Keith Urban and Nate Smith, is no mean feat! Adding to the wonderful critical reception, "Burned" was also chosen as "Single of the Week" by UK website 'Music and Tour News' and UK Music Promotor 'Twenty Music Roots'
"Inventive instrumentals, emphatic vocals;  Vintage style with an updated feel. Gould has cracked the code on how to expertly compose a catchy track" We Write About Music
 "Burned showcases Craig's great storytelling skills; A brilliant mix that further whets the appetite for his debut LP" At the Barrier
 "A singalong chorus that's sure to get played at many a party" BluesBlues
 "It's a joy; sure to be sang back at Gould and his band with booze-filled enthusiasm" Listen With Monger
 "Beautifully layered, magnificently crafted piece of music. Anthemic; Gould takes his folky-americana up a notch and reaps the rewards magnificently" RGM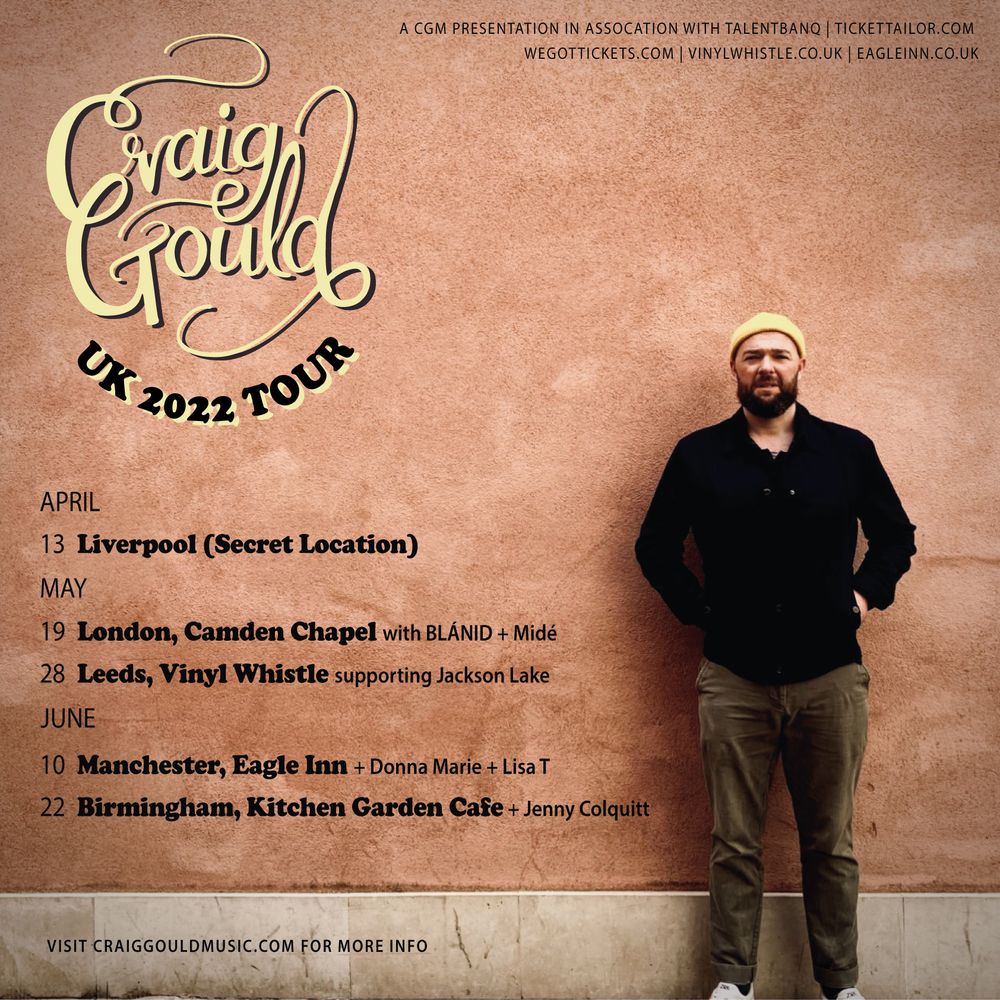 FIRST UK TOUR ANNOUNCED!!!
A mixture of both solo and full band shows alongside some fantastic artists
Craig hits Liverpool, London, Leeds, Manchester and Birmingham this Spring & Summer - get your tickets now via the TOUR page!
Second Single "Captain of the Seas" scores #1 in the Amazon Music Folk Chart!
Craig's second single release stormed the charts by hitting #4 in the iTunes UK Singer/Songwriter chart, and securing #1 in the Amazon Music "Hot New Release" Folk Chart! CotS also gained Craig his second successive "Single of the Week" status from BBC Radio Kent, as well as being nominated for "Single of the Year" by UK blog Music News Monthly, along with artists such as Sam Fender and Holly Humberstone.
 "We were bowled over. A deeply affecting and moving song. Poetic and haunting. It's hard not to be taken aback. Gould has created something positively memorable" At the Barrier
 "An amazingly good, powerful song with a lush arrangement. Make a note of the name" Folking
 "He has crafted a contribution of sheer quality, sheer intuitiveness, and musical brilliance. It's something to behold" Right Chord Music
 "Is this the new Leonard Cohen of the UK music scene? I think it might be" Nexus Music Blog
 "There is so much emotion delicately woven into his performance that you can feel it well inside your chest and threaten to overtake you. A masterpiece of folky beauty" The Other Side Reviews
Debut single "Ain't No Place to Hide" hits #2 in iTunes UK Country Chart!
What a release week! "Ain't No Place to Hide" has finally been released and the reviews have been amazing! Following on the awesome chart position, the track was also chosen as "Single of the Week" by both the BCMA, MAM, and was chosen as "Release of the week" by BBC Radio Kent!